Login to IT4Innovations Information Self-service portal¶
You have multiple login options as IT4Innovations internal account, sign in with eduID.cz/eduGAIN or external access for special purposes.
IT4Innovations Internal Account¶
Basic way to login is to use your IT4Innovations Login Credentials if you already have one. First time you might be asked if authorize scs to use your account, confirm using Authorize button.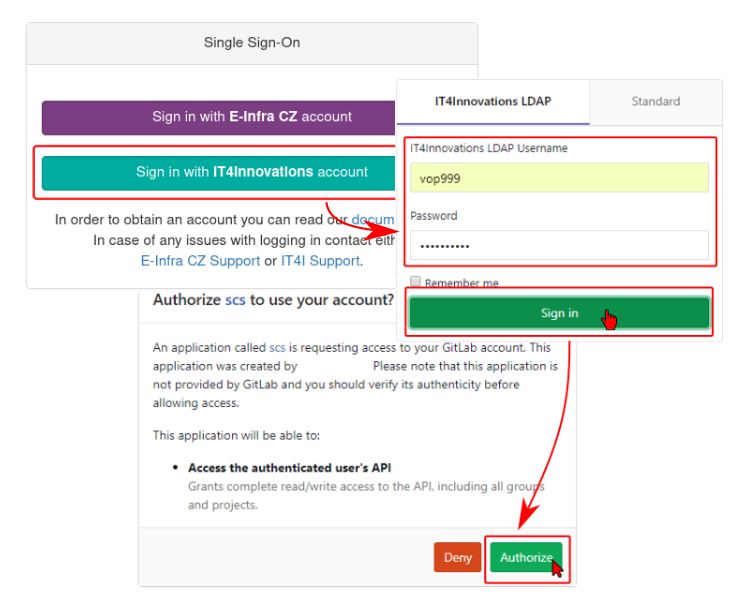 Federation Account¶
Based on your research and education community there is possibility to login using federation eduID.cz or eduGAIN.
During this login attempt your authentication is always performed at the home organization.
Select eduID button
Select institution from the list of institutions
Fullfill Username and Password at the home organization
Login at the home organization
Select an information release consent duration
Accept to finish login
External users¶
During this login attempt you should use password which was sent to your email. This is used for special purposes only. Not a typical way how to log in.